SYMPHONY
aims to develop a cost-efficient and environmentally friendly realization of energy harvesting.
Results after 18 project months
The SYMPHONY Project had completed its first 18 months. A lot has already been achieved since the start of the project. Read a summary of the results from the work so far.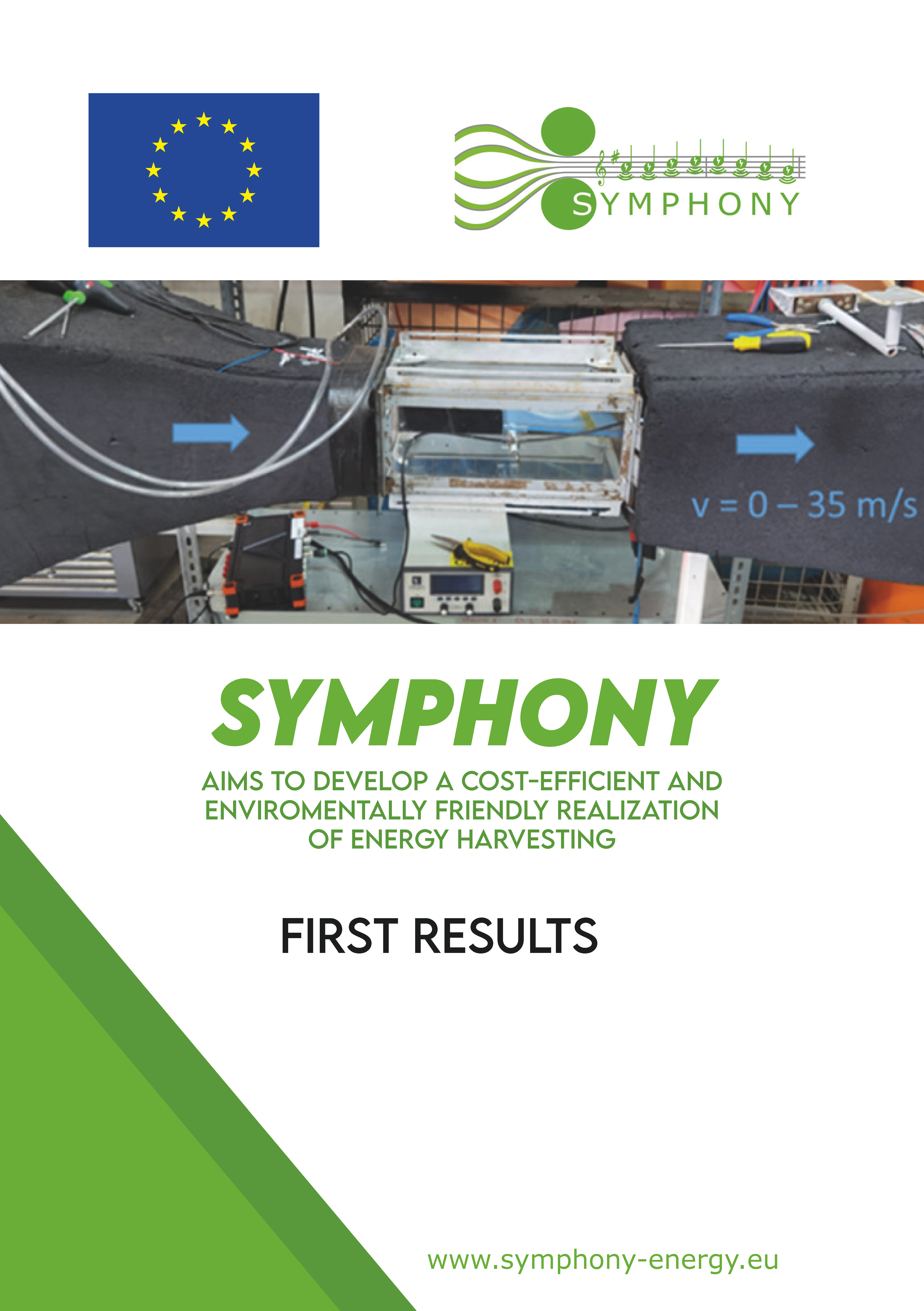 First hybrid SYMPHONY meeting hosted by Joanneum Research in Weiz
After 18 months from the start of the SYMPHONY project, on October 7 – 8, 2021, it was finally possible to welcome most of the SYMPHONY partners at Joanneum Research Materials in Weiz. With around 20 participants in Weiz and 25 connected remotely, the meeting has offered many opportunities for open discussions and interactions.
The SYMPHONY project is addressing the 21st century challenges concerning the spread of electronic systems in remote locations requiring a change in power generation. Current IoT scenarios expect around 75 billion connected devices by 2025, and the powering of these devices by batteries will result in a considerable amount of potentially hazardous waste. The project consortium aims to develop cost effective and scalable methods to print energy harvesting materials on flexible films and to combine them with energy efficient electronics and sensor technologies.

SYMPHONY in a nutshell
SYMPHONY makes use of dislocated and disordered energy sources with the development of an innovative energy autonomous sensor system. 

News & Events
Be part the SYMPHONY community. Look for project and partner news and future events.

Motivation & Impact
SYMPHONY will contribute significantly to acceleration of future low-carbon competitive economy. The project delivers an energy supply platform for the powering of wireless sensors/sensor nodes for monitoring remote or difficult-to-access locations.

Application Opportunities
SYMPHONY adresses three use cases to validate the impact of its new energy harvestig materials: wind turbines, bicycle tubes and smart floors

Technologies
SYMPHONY aims to develop cost-efficient self-powered flexible sensors and printed batteries by using smart printing technologies

Partners and Stakeholders
The project includes 13 top EU innovation performers (researchers and companies) from 4 European countries.
Generating New Ideas for EUROPE
The SYMPHONY project receives funding from the European Union for its innovative development goals.
million € total EU-Funding
scientists and technicians
remote meetings since start
Copyrights of the pictures are owned by the project partners. If you're interested, send an email to Michèle Isopp (contact below).
The project combines various materials and technologies to a future SYMPHONY of sensor technology and energy harvesting.
Stop by again, there is always something new to discover.
The SYMPHONY Partners – the orchestra
13 partners from industry and research

Let's Start Something new

Say Hello!